5 Minute Dinner Idea - It's Time to Spice Up Dinner!
Thank you Village Harvest for sponsoring this post. Every day Village Harvest is planting seeds of change and growing possibilities, one bag of goodness at a time. If you'd like to try some for yourself, click on the photo below!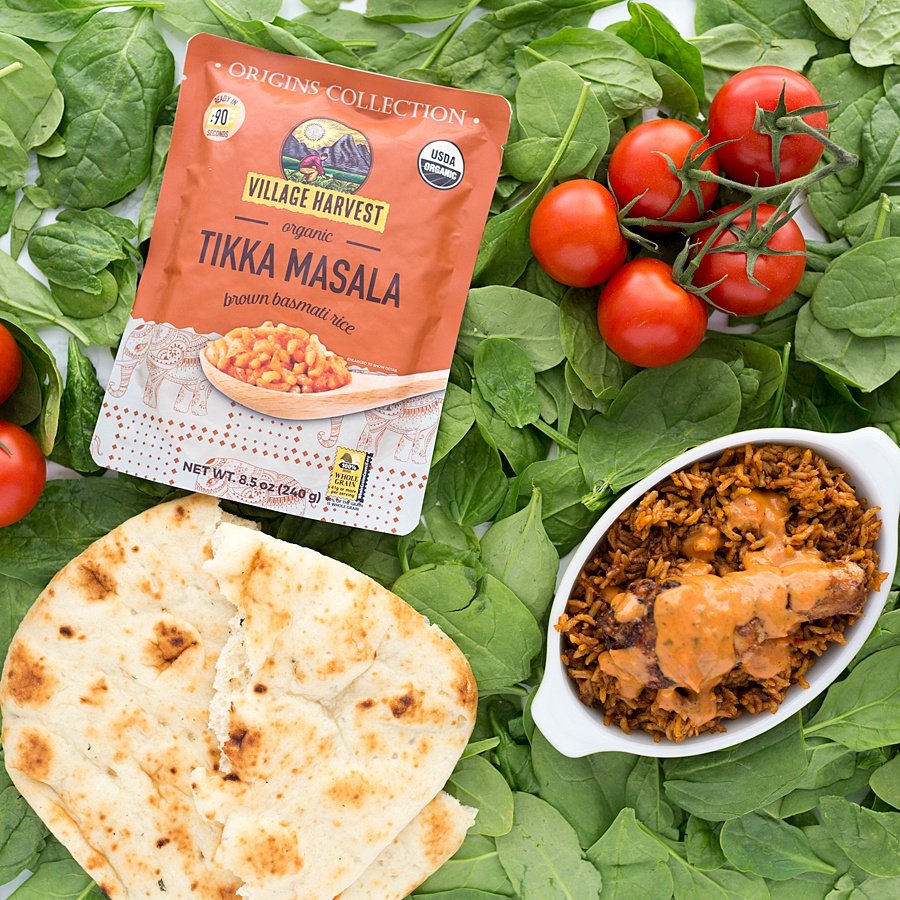 I have always loved trying new foods. When I was in college, I would go to new places almost weekly, and being in the Houston area, there are tons different types of cuisines to choose from. One week it might be Thai, the next might be Indian, and after that we might try a Greek place. I love exploring new flavors and delicacies, but it's not necessarily something I feel comfortable doing at home in my own kitchen.
After all, cuisines like Thai and Indian mean cooking with special spice blends and lot of trial and error and I just don't have that kind of time. That's why I love cooking with store bought ingredients that speed up the cooking process and take the guess work out of it for me.
I was recently introduced to the Village Harvest Origins Collection and I have to admit , I was a little skeptical. I've tried other brands of flavored rice blends and in the past they've been packed with preservatives and other yucky stuff and then they don't even taste good!
Village Harvest's Origin Collection features authentic recipes from India and Thailand and makes them accessible to home cooks everywhere. The rice blends can make a simple meal a masterpiece in just 90 seconds! Plus, they're 100% Whole Grain, Organic & Non-GMO, and Gluten Free.
Here's a look at some of the options available:
Seen above are the Coconut Turmeric from Thailand, Tikka Masala from India, Lemon Rice from India, Vasmati & Lentil from India, and the Thai Green Curry from Thailand.
So, in order to try out these new blends, I opted to go with the Tikka Masala Brown Basmati featuring Indian cuisine. On it's own, it's pretty good. It's not spicy at all (heat-wise), and it has a really good flavor to it.
So how did I turn this rice product into a 5 minute dinner? Here's the details:
5 Minute Chicken Tikka Masala
Ingredients
Village Harvest Tikka Masala Basmati Rice
1 Rotisserie Chicken
1 jar of Tikka Masala simmering sauce (you can find this on the sauce and marinades aisle)
Step One. Heat the rice in its own packaging for 90 seconds.
Step Two. Heat a store-bought tikka masala simmering sauce in the microwave or stove top.
Step Three. Plate the rice, put pieces of rotisserie chicken on top of it, and then pour the sauce over the top.
You thought I was joking with the 5 minute thing. Nope! It seriously is that easy! ANd it's really good too! I wasn't sure how my kids were going to react to it since it's a different flavor profile than they're used to, but they soaked it up! You can also serve it with a side salad and some naan (you'll want to soak up that sauce with it - yum!).
So get out there, try new flavors, and introduce your family to new meals! You never know what they're going to love! If you'd like to try some of these rice mixes for yourself, click on the photo below!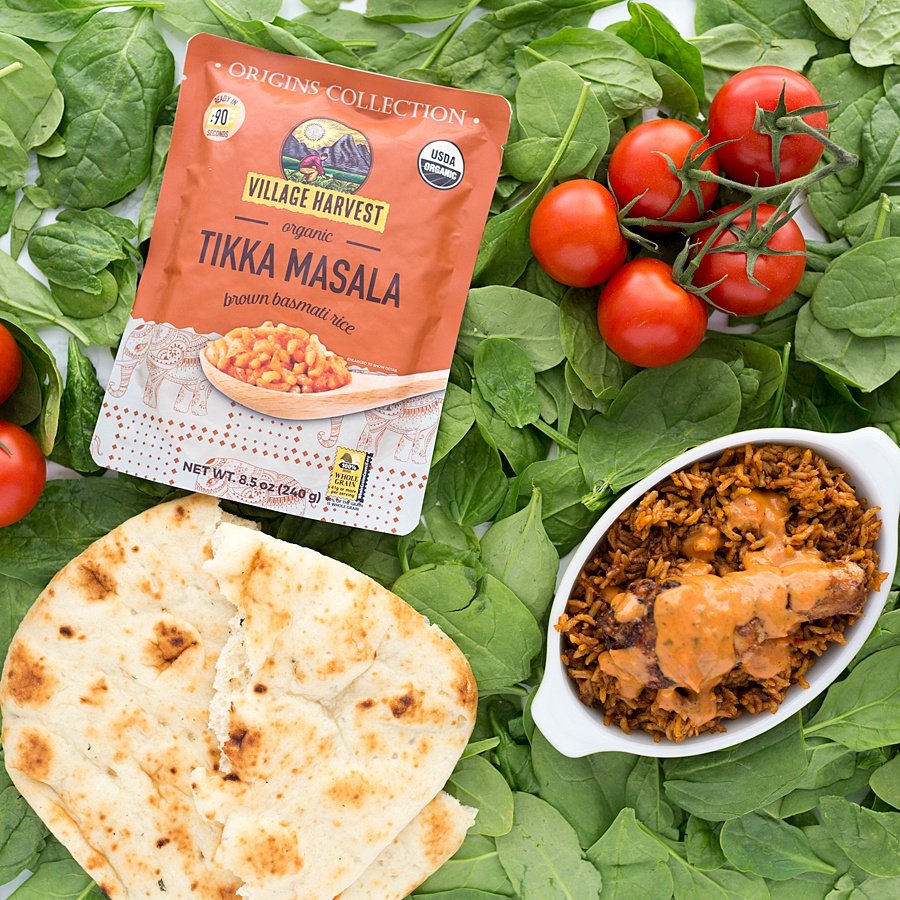 If you'd like to see more recipes and tips like these, follow me on Pinterest!
I was selected for this opportunity as a member of CLEVER and the content and opinions expressed here are all my own.